6 Steps to Get the Most out of a College Visit
Visiting a university campus helps you get a sense of what college life is like. This can help you decide whether the university is right for you. Here are 6 tips to help you navigate your next college visit.


1. Decide Where and How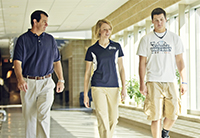 See if your school arranges group trips to universities or if you could get a group of friends together and visit several university campuses. A family trip is another option and allows you to involve your family in the process.


2. Prepare for Your Visit
Before you set out, get a map of the university campus and pick out places of interest. Call the university's admissions office to schedule a guided tour of the campus.


3. Take Your Own Tour
Just wandering around the campus on your own or with friends can be the best way to get a feel for what a university is like.


4. Explore the Facilities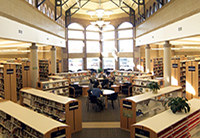 Find the spots on campus where students gather or ask a student where the best place to eat is, to get a feel for the character of the university. Visit the library and check out the gym or theatre. Ask an enrollment counselor if you can tour a dorm and a classroom.


5. Make Connections
Talk to current students. Ask the students at the next table or sitting nearby what they like best about the university.


6. Take Notes
During your visit, write down some notes about your experience. What did you see that excited you? Are there aspects of the university you didn't like? If so, what are they?