Tips and Checklists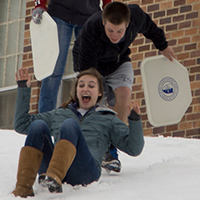 Choosing a college may seem overwhelming, but we are here to help. First, take a deep breath - you've got this! Next, click on these helpful checklists and tools. Each of these resources will guide you towards choosing the perfect college.
Want some perspective from a successful graduate? Johanna Scheich '14 shares some helpful insights in her blog post "3 Things To Do Before You Pick a College. "
Have more questions? Call, email or text an enrollment counselor.