Faculty Abroad
When our faculty gains a global perspective, so do you
Here at Mount Marty, one of our pillars is lifelong learning, and we are proud to say that our faculty embrace it wholeheartedly by taking advantage of opportunities found around the globe! See what our faculty has been up to as they explore the world beyond Yankton, learning new things that they can pass on to the Mount Marty community.
Lori Hofer - Assistant Professor of Business
First Check-In From Sabbatical in Czech Republic
Dobrý den from the University of South Bohemia.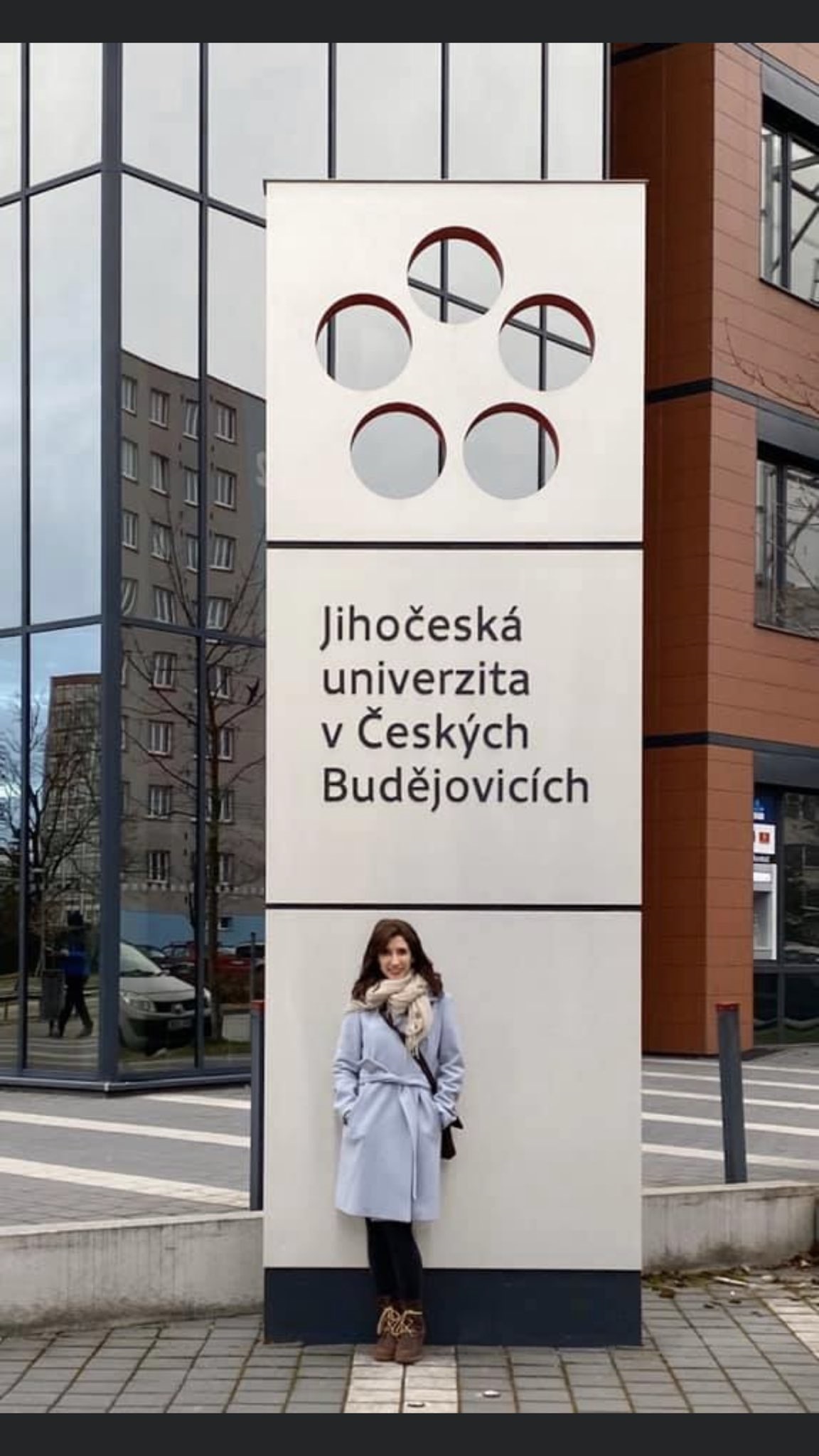 This is a greeting that I hear each day in the hallways and streets of my new temporary hometown. During my sabbatical, I have the incredible opportunity of spending six weeks at the University of South Bohemia in České Budějovice. This historic town in the Czech Republic is the capital of South Bohemia. The institution of over 10,000 students is where I lecture, research, live and work with the wonderful people of this region as well as exchange students from around the world. Most of my time is spent in the Faculty of Economics which in the United States we would refer to as Business School. The university has graciously provided me an apartment in this building as well as a spacious office. After 12 years of working at Mount Marty, hospitality is deeply ingrained into my work and personal life. I am grateful that my new colleagues and students here are extending a similar hospitality to me.
My eyes have been opened to a new appreciation for the liberal arts education that we give our students at Mount Marty. As much as I value my credentials and expertise in the accounting field, those skills have not played the major role in getting me through this life-changing experience. Traveling across Europe, navigating train stations, subway systems and bus systems, overcoming intense language barriers and thriving in dozens of new and often uncomfortable situations takes very different knowledge than my accounting books could ever give me. It takes critical thinking. It demands a resolve that comes from trying new things in the past, failing and realizing you are still OK. It takes a community back home praying, encouraging and supporting you. An attitude of life-long learning is an absolute must. And above all our awareness of God has taken center stage. Our Creator has shown my family and me an incredible new world, blessed us with benevolent people all along the way and has given us countless opportunities to glorify Him.