Weber, Dr. Jennifer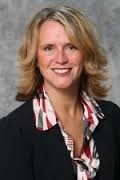 Title:
Assistant Professor of Education
Office:
Bede Hall Room # 324
Department: Teacher Education
Degrees Held:
EDD, University of South Dakota, 2012
MED, South Dakota State University, 2003
BA, South Dakota State University, 1998
Jennifer began her teaching career in Mulvane, Kansas where she taught high-school English and advised the yearbook publication. Her move to Mickelson Middle School in Brookings, South Dakota (2000), as a 6th grade Language Arts teacher, began her passion and love for social-emotional learning, adolescent development, and middle-level theory. She graduated with her master's degree in Curriculum and Instruction in 2003, with a focus on early adolescents. Her move to higher education occurred in 2004 when she was hired by South Dakota State University to teach adolescent psychology, instructional methods, and middle-level theory. She completed her EDD in Educational Administration from the University of South Dakota, Vermillion, in May of 2012 after successfully defending her dissertation, Teacher candidate change in perception of preparedness to meet recommendations of AMLE, and desire to teach middle school.
Jennifer believes in effective and developmentally-appropriate instruction, working closely with K-12 schools and supervising student teachers and other field experiences. She serves as the Field Placement Coordinator for the Teacher Education Department. She has published various publications, been asked to present at regional and national conferences, and received various awards for her work in effective instruction. She joined the faculty of Mount Marty University in the Fall of 2017.