Hof, Dr. Christine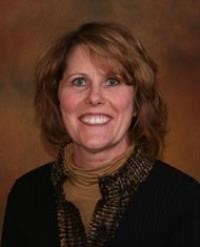 Title:
Associate Professor of Education
Office:
Bede Hall Room # 328
Department: Teacher Education

Degrees Held:
EDD, The University of South Dakota, 1994
MA, The University of South Dakota, 1984
BS, The University of South Dakota, 1982
EDS, University of Missouri - Columbia, 1982
Dr. Chris Conroy Hof has taught in various K-12 educational settings. She began her teaching career at Saint Agnes Catholic School in Vermillion, SD as an elementary teacher. She taught all areas of special education including everything from early childhood home-based education to middle school students with disabilities and students identified as gifted.
Her teaching career in special education took her from Jefferson, SD to Sioux Falls, SD and finally to Columbia, MO. Dr. Hof earned her B.S. degree and M.A.degree in education from the University of South Dakota. After completing an Educational Specialist (Ed.S.) degree from the University of Missouri in Special Education Administration she returned to South Dakota and earned her Doctor of Education (Ed.D.) from the University of South Dakota writing and defending a dissertation on the concept of Inclusion and the Elementary Principal.
The inclusion of people with disabilities is a professional as well as a personal focus for Dr. Hof. She has written and presented various research articles on the topic at national and international conferences. She weaves this concept into her classes on a regular basis.
Dr. Hof began the special education program at Mount Marty College in 1993. She has mentored hundreds of special education teachers during her tenure at Mount Marty University. She teaches several education courses and supervises student teachers. She was nominated and selected as the Outstanding Teacher/Advisor for Mount Marty College and the Make a Difference Award. She currently serves as the Education Division Chair.