Mount Marty College Names New Women's Soccer Coach
April 16, 2018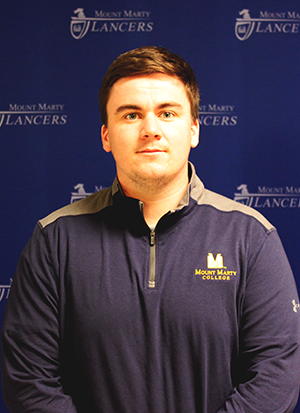 YANKTON — Mount Marty College (MMC) recently named Neil Mancktelow as head coach of the Lancer women's soccer team. The announcement marks the culmination of recent changes to leadership for the College's soccer programs.
A former college athlete, Mancktelow spent the last three years coaching NCAA Division 1 soccer as a graduate assistant for the University of South Dakota (USD) in Vermillion, S.D. He also serves as an age group coach for the Dakota Olympic Development Program and has coached youth soccer on a professional level.
His combination of playing, coaching and education — he holds a bachelor's degree in Sports Management from State University of New York at Canton, N.Y., a master's degree in Interdisciplinary Studies with a focus in Management Leadership and Communications from USD, and will complete a Master of Sport Management degree from USD in May of 2018 — have molded him into a coach that knows what it takes to run a college program.
"I am very excited to be given the opportunity to join the Mount Marty College athletic department," says Mancktelow. "During the time I've spent on campus I've felt very welcome, and that environment will support me in my task of leading the women's soccer team. I look forward to working with Chris Kassin, Chuck Iverson and Carlos Saenz to further develop MMC's soccer program."
"We are excited to have Neil join our coaching staff," says MMC's Athletic Director, Chris Kassin. "He will infuse excitement and enthusiasm into our women's soccer program."
Kassin adds that the experience and passion held by both Mancktelow and the new Lancer men's soccer coach, Carlos Saenz, will round out the department's leadership team. "We feel our soccer programs are in great hands with Neil and Carlos at the helm."
To learn more about Lancer Athletics and MMC's soccer program visit www.mmclancers.com.