Mount Marty Awarded SDCF Grant for Exercise Physiology Lab
December 9, 2019
On November 25, the South Dakota Community Foundation (SDCF) announced they had selected Mount Marty College for a $8,100 grant to be put toward the purchase of a Monark 8943 Anaerobic Wingate Testing Ergometer. This highly technical bike enables users to accurately measure a rider's anaerobic ability—an important measurement that can be used to create an individualized and impactful exercise and fitness program. For local athletes, this will help them build on existing fitness regiments and target specific areas for their improvement. For local law enforcement and first responders, many of whom do not currently use a structured fitness program, this will help create realistic and attainable fitness goals so they can better serve the community.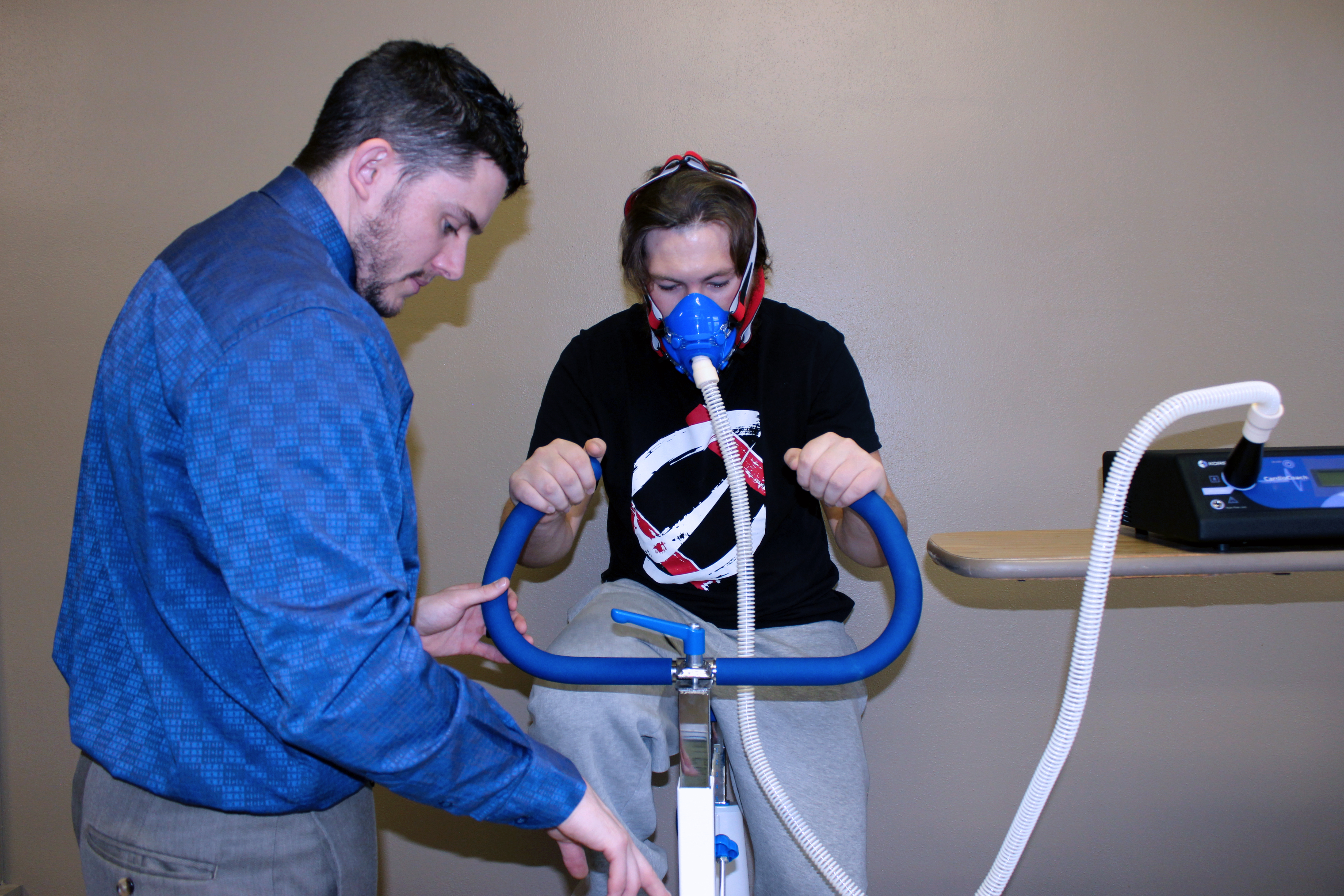 Daniel Flahie, Program Director and Assistant Professor of Exercise Science & Health, said he was ecstatic when he heard he had received the grant, adding, "Prior to last year, we had no exercise testing equipment whatsoever, now we have a functioning exercise physiology lab, which is essential to meet the growing demand of the major on campus."
The Monark bike is joining a lab several recent additions of specialized equipment that measure metabolic rate, lung function, grip strength, blood pressure, heartrate and more. Due to the expansion of the lab, Mount Marty was able to add a lab component to the EX S/PED 450 Exercise Physiology class for the first time, enabling students to put what they are learning in the classroom into practice.
"I look to continue to grow the lab and the Exercise Science program in the future and work to provide the students with as many opportunities to learn as possible," said Flahie. "We will work diligently to continue to bring more equipment and more opportunities to the students here on campus to better prepare them for internships, work and graduate school."
Mount Marty's exercise science degree prepares students for national certification exams, should they choose to forego automatic acceptance into the Master of Science in athletic training program at Augustana University in Sioux Falls. As of 2019, and thanks largely to growth within the department, students may also choose between the traditional exercise science degree track and a pre-physical therapy track, which allows students to complete all of the pre-requisite courses for physical therapy school. Currently, over 60 students at Mount Marty are in the major—up from the 15 that were enrolled in 2017.
Get more about the Exercise Science & Health program here at Mount Marty here: https://www.mtmc.edu/academics/majors-and-programs/education/exercise-science/