Mother Jerome Society Gift Helps Future Generations of Nurses
October 23, 2015
Monica (Wiltgen) Heitgen attended Mount Marty College from 1942 to 1943 and then received a diploma in nursing from Sacred Heart School of Nursing (SHSN) in 1946. While a student at SHSN, Monica was a part of the cadet program and was very devoted to her field of study.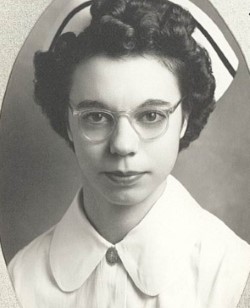 After graduation, she spent her nursing career specializing in surgery at different locations, including Yankton and Watertown, SD and St. Paul, MN. Upon her retirement in 1985, Monica moved from St. Paul back to her roots in Salem, SD.
Shortly after returning to Salem, Monica renewed a friendship with a former classmate from her secondary education days at St. Mary's School, Harold Heitgen. On May 14, 1991, the two were united in marriage, a first for both, and continued to live in Salem. Monica's goddaughter Monica Haas from Yankton, SD, remembers trips Monica and Harold took together, including a memorable trip to the Holy Land. Harold passed away in 2005 after 14 years of marriage and companionship.
Monica and Harold were devout members of St. Mary's Catholic Church in Salem, giving back in many different ways. Monica believed in the values associated with a Catholic education and decided to share her philanthropy with her alma mater. In the early 2000's, she joined the Mother Jerome Legacy Society by naming Mount Marty College and its nursing department as a beneficiary of different annuity and life insurance policies. With these gifts, the Monica Heitgen Endowed Nursing Scholarship was established.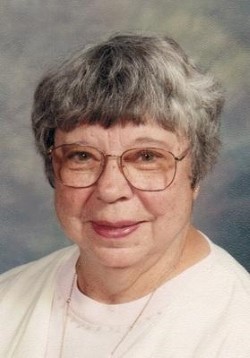 Monica was once quoted as saying, "[Their gift] helps toward the education of young people so they can get started on the right track and lead worthwhile lives of serving God by serving others."
Throughout her life, Monica had done exactly that. She had served God by serving others as a nurse, friend, wife, sibling, and also as a caregiver to her parents. When Monica passed away in 2014, at the age of 90, she left a legacy through her gifts to Mount Marty College; and her legacy will continue to educate nurses for generations to come.